Insight-driven and impactful solutions for our clients
Adventus Research + Consulting Inc. is a full-service market research/strategy and management consulting firm, insight-driven to get the authentic voice of your industry or marketplace. We employ a variety of techniques to uncover key insights and industry-specific knowledge to develop go-to-market strategies that will help your business grow and prosper.
The Adventus Research + Consulting Team
Led by Gary Svoboda, Chief Executive Officer and Michael Van Belle, President, Adventus offers a range of services designed to meet your market intelligence, due diligence and marketing needs.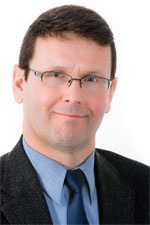 Gary Svoboda
B.A.Sc. (Electrical Engineering, University of Toronto, 1979), M.B.A. (University of Western Ontario – 1983) is the Founder, Chief Executive Officer, and managing partner on Adventus Research + Consulting projects. Gary has over 30 years of experience and has provided market research validation to hundreds of innovative companies and entrepreneurs launching new technologies, products and services across multiple industry verticals. Prior to founding Adventus in 2001, he was a senior Vice-President at the Canadian Innovation Centre in Waterloo.
Michael Van Belle
B.B.A. (Hons. Bachelor of Business Administration, Wilfrid Laurier University, 1992) is President and Manager – Corporate Innovation Programs at Adventus Research + Consulting. Michael brings over a decade of corporate marketing management and market research experience in the financial sector, where he executed on 7-figure budgets. Michael understands first-hand the issues and demands of today's corporate innovation environment.
In addition, the Adventus team includes several experienced and highly-qualified interviewers and analysts, all focused on finding and unlocking key market insights.
Vision:
We help our clients be better innovators.
Mission:
We leverage market knowledge, insights and processes to enable our clients to make optimal strategic decisions.